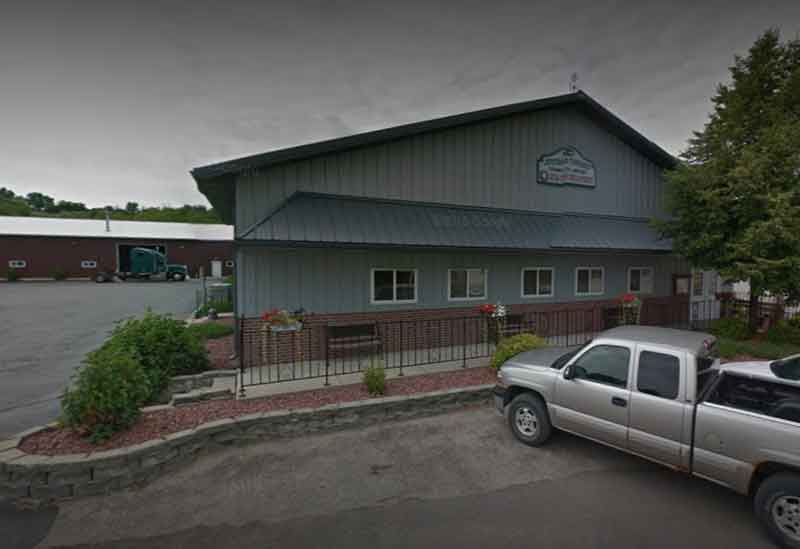 Juda Community Center
The Juda Community Center is made available for use by all groups, through the generosity of the residents of the Town of Jefferson. Reasonable rules and guidelines have been established to assure the maximum enjoyment of this facility. Your consideration of these policies will be greatly appreciated.
Scheduling
For those individuals/groups wishing to utilize the facility, notification is required. All reservations need to be made through Amy McCullough, Town Clerk/Treasurer by calling (608) 934-5255 or (608) 426-1848. Reservations can also be made by email at jeffersontcc@tds.net. Reservations are made on a first come, first serve basis.
Fees, Deposits, and Cancellations
The deposit required for use of the facility is $50 for a resident of the Town of Jefferson and $100 for a non-resident. Your deposit will be returned to you if you follow the general rules and regulations listed below, follow the cleaning checklist sent to you with your hold harmless agreement, and return the key to the building. The deposit ensures the return of the key to the community center and no hall damage. All deposits and fees need to be paid prior to the date of the reservation. A hold harmless agreement will be sent out approximately one month prior to the reservation. This agreement and fees need to be returned to the Town of Jefferson before the date of the reservation. Fees should be made payable to the Town of Jefferson and sent to the Town of Jefferson, P.O. Box 32, Juda, WI 53550.
Cancellation
If a cancellation occurs for any reason, the township shall return all fees paid if the town clerk/treasurer is notified in advance of the reservation.
General Rules/Regulations
The building must be vacated by 11:30pm.
No smoking in the building.
No animals are allowed in the building, unless they are service animals.
No tape, pushpins, staples, etc. of any kind may be used on the walls.
No confetti may be used in the building.
Do not remove pictures from the walls.
Alcoholic beverages are allowed in the building. A license to sell alcoholic beverages, if needed, must be obtained from the Town of Jefferson Clerk/Treasurer at least two weeks prior to the reservation date.
Parking is limited on the east side of the building. Only the first three stalls can be used. All parking south of the east door of the community center is private parking.
A list of cleaning responsibilities is available on this website and is also posted in the kitchen of the community center
JUDA COMMUNITY CENTER USER FEES
Deposit $50 Resident of the Town of Jefferson
Deposit $100 Non-Resident of the Town of Jefferson
*Small parties include – Birthday, Anniversary, Shower, Holiday, etc. Large Parties include Receptions.
Community Events/Clubs: Free of Charge.
Resident – $80
Non-Resident – $150
Large Parties/Receptions*
Resident – $175
Non-Resident – $375
Resident – $125
Non-Resident – $150
Town of Jefferson Office & Community Center: 
N2350 County Hwy S
Juda, WI 53550